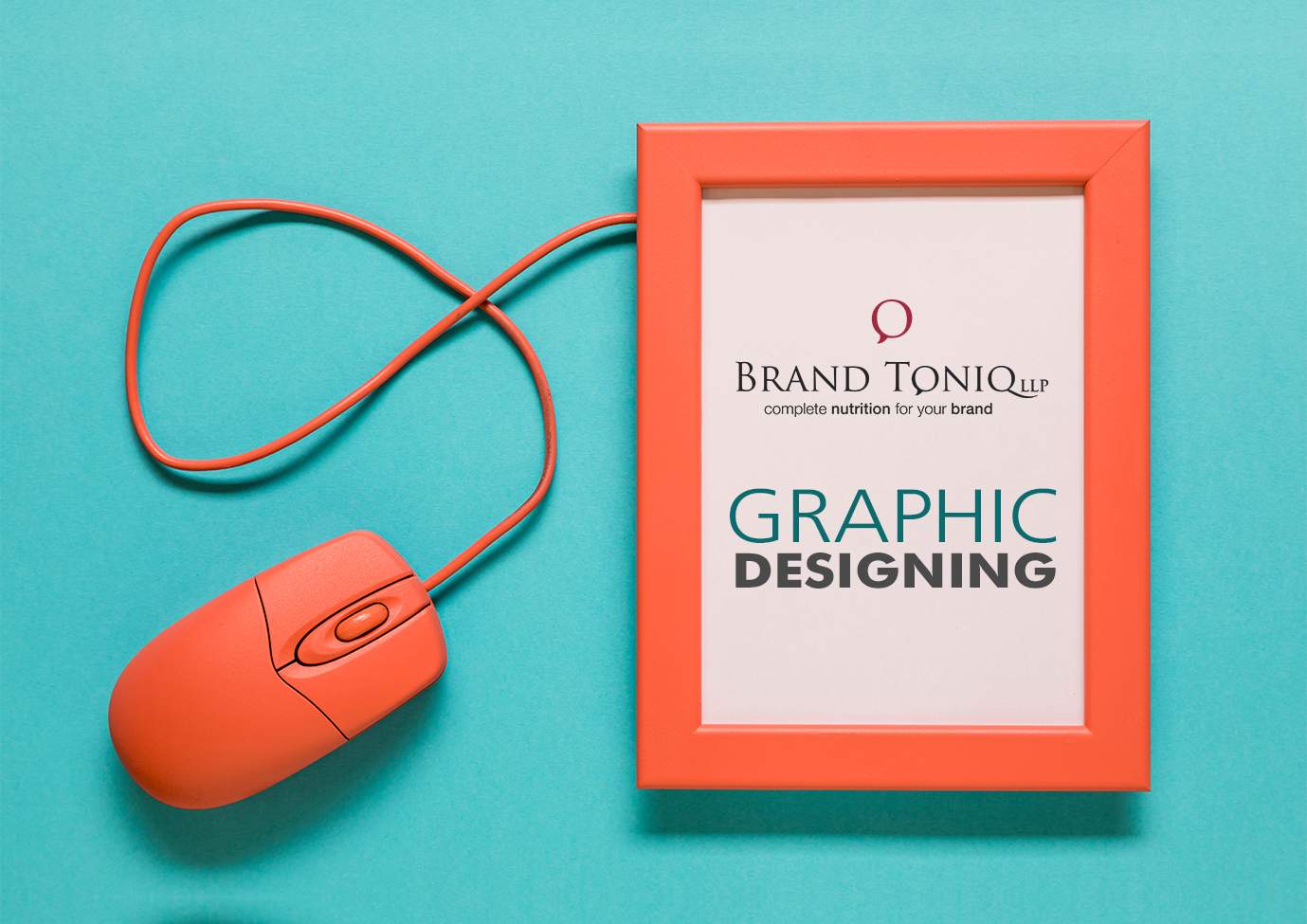 21 Aug

How Important Is Graphic Design For Your Business?
What part of Branding lures the customer?
Those 100 steps to success start with that 1st step of Graphic Designing
A few days back, I saw an impressive advert in a glossy magazine. It has something magnetizing about it. It has three important aspects that have drawn my attention towards it-
The Brand's identity (Logo)
The subtle Graphical shades
Alluring creative designs
I instantly felt a welcome vibe from the brand and thought to give their products a try. The vibe was so intense that I immediately took a tour of their website and done a heavy impulsive purchase. This was the effect of their graphical advert on me.
And today, it is the most famous brand in the supermarket chain. Yes, you guessed it right! I am talking about the FMCG behemoth, "Big Basket."
These are the excerpts of an interview which we have taken from the customer's point of view to get into the nitty-gritty of customer-centric Graphic designing.
The vitality of the Graphic designing art
The depiction of an idea or concept with the help of illustrations and visuals is known as Graphic designing. It is an art combined with technology to engage attention. It combines texts, images, and symbols to create a hypnotizing effect on the viewers.
Graphic designing is a framework of creative ideas combined with the project brief in a visually appealing language. It helps businesses to communicate better and connect forever with their clients and prospective buyers.
Graphic designing is a branding field consisting of print, digital and broadcasting categories.
The marketing collaterals in each category are as distinguished below-
Print designing- logo, business cards, product packaging, illustration and graphics, layout designing, etc.
Digital designing- Website, programming.
Broadcasting- animation, film graphic designing.
Integral aspects of Graphic designing as a successful tool for your business
Graphic designing leverage the businesses in the right direction. It helps organizations to get traction and boost sales. How? Let us understand in detail.
Business roots establishment- The introductory impression of an organization starts with a logo. It has to be really attractive to leave the imprints of the brand's name on the viewers' mind. Here Graphic designers play with creativity by designing a logo that is the epitome of the brand. An impeccably designed logo, business cards, coffee table books, etc. creates a lasting impact on the target audience. These collaterals play smart in converting prospective buyers into customers.
Build likeliness, trust, and loyalty- A well-designed logo or a brochure will instill affinity towards a business or an organization. If a graphic designing advert drags a viewer towards the brand; it is obvious that he has developed confidence in that brand and its products. Aesthetically appealing graphic designs fill users with confidence. The job is done. You have won their trust, and it's time they will reciprocate with becoming your loyal customers.
Graphic designers are message conveyers- The prerequisites of flawless designing are to understand the brand's message, select the specific color, designs, and typefaces. These are the essential tools of a graphic designer which are required to invoke the desired emotions. These emotions thus become the brand's voice which keeps on ringing in the customer's mind. For example, you might have immediately heard an inner voice calling you to "Just do it." That is the Nike effect on you.
Visuals create coaxing- Alluring visuals and content go hand in hand, in persuading customers to get smitten by the brand. Get your coffee table book designed with well-created designs and creative visuals. This will immediately help in ringing the doorbell to the viewer's brain. In other words, visuals help in creating mutual connections.
Recognition with creativity- Graphic designing is the cream that helps to decorate the branding cake with creative icing. Creative representation of ideas helps the brands to connect with their target audience in terms of approaching their problem, relieving their pain and giving them the best solutions. The consistent graphic representation of your brand's identity will win their trust and recognition.
All these roads lead to success. If you are still lost somewhere in the crowd, our graphic designing road maps will help your business find the best-suited route to success.
Join the bandwagon!